Specialise in HR management with a nationally recognised diploma
Do you love helping others resolve issues and finding positive solutions? Does seeing the right person in the right job bring you satisfaction? A career in HR could be right up your alley – and the BSB50320 Diploma of Human Resource Management is a great way to get there. Even if you already have the natural talent for dealing with people, formal HR training can give your resumé the edge to stand out to potential employers.
Foundation Education's HR diploma covers every aspect you will need to learn to succeed as a human resources consultant, advisor, or business partner. From recruitment and onboarding to WHS and development programs, you will graduate this HR course with a thorough understanding of what it takes to bring value to any business as an HR professional.
A human resource management course is a great steppingstone towards a career full of stability and opportunities. After all, HR is an ongoing and essential need for all businesses.
Our HR management diploma is delivered online, which means you can study anywhere, anytime. As an aspiring HR professional, you know exactly how important that kind of flexibility can be.
*Source: Joboutlook.gov.au
The BSB50320 Diploma of Human Resource Management is a Nationally Recognised course.
Course Outcomes
After earning your HR qualification online with Foundation Education, you will have the skills to step into most human resource management roles. You will know how to approach all key HR projects including facilitating development processes, managing relationships with employees, coordinating learning opportunities, organising recruitment and onboarding of new staff, and more.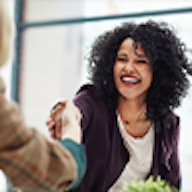 Human Resources Advisor
An HR advisor acts as a bridge between employees and management, playing a key role in investigating any concerns and resolving conflicts. You will also assist your business with recruiting new staff, helping employees deal with organisational change, planning training initiatives, and supporting employees as required.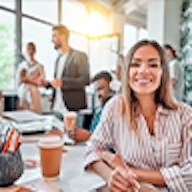 Human Resources Business Partner
As an HR business partner, your focus will be ensuring your organisation's objectives are aligned with and actioned by each employee and department. You will work closely with senior management to ensure the business's goals and strategy are understood by the wider team, effectively translating the company's 'big picture' into actionable tasks for each staff member.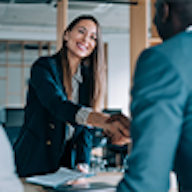 Human Resources Consultant
HR consultants are the go-to professionals for ensuring all human resources policies are appropriately thought out and delivered correctly to all staff members. A successful consultant will ensure that all personnel in the workplace are making an effective contribution to the organisation's overall goals.
Course snapshot
Qualification
Diploma of Human Resource Management
Delivery structure
Theoretical Elements:
Study the theoretical elements of this course, anywhere and anytime through our online learning platform.
Study load
12 course units to complete.
Submit 1 unit of competency every 4 weeks to graduate in 12 months.

Delivery Structure
Studying the Diploma of Human Resource Management with Foundation Education is flexible and can be tailored to suit your needs.
1. Theoretical
Study the theoretical elements of this course, anywhere and anytime through our online learning platform.
Completed online, at your own pace.
Resources Required
For the online part of the course, you'll need regular access to:
Computer: Laptop or desktop computer with working speakers or headphone points.
Internet: High-speed internet such as Broadband or ADSL, T1/T2, fibre optic (Dial-up access is not recommended).
Windows: Operating system – Windows 8 or above.
MAC: Operating system - OS X 10.14 Mojave or later.
Internet Browser: Google Chrome, or Microsoft Internet Explorer 11.
Software: Flash, Adobe Reader, Microsoft Word (or Open Office which is free to download).
Office Equipment:  Printer and scanner to print and upload some of your assessments.
Mobile Phone with Video Capability or Video Camera: Some assessments in your course may require you to take and submit videos of you undertaking tasks for assessment.
Units
Achieve your qualification by completing the following units of competency:
Diploma of Human Resource Management
Cost & Payment
You can pay for your course upfront via VISA/MasterCard or a bank deposit. Alternatively, we offer instalment plans that can be paid over several weeks or fortnights.
Your course fee includes
Delivery and assessment of your qualification
Study materials (including all resources)
Ongoing support from our Education Team
We offer two payment methods
Full fee upfront
Instalment plans
For more information about the course costs, please call us on 1300 616 197.
You May Also Be Interested In