Enhance your business operations skills to fast-track your career
Is it time to take your career to new heights? The BSB50120 Diploma of Business (Operations) can help you learn the skills to earn a promotion, apply for senior positions, or get a significant head-start in a new career.
This online business course provides you with the leadership skills and professional understanding to succeed in any organisation as an admin/office manager, frontline manager, team leader, business development manager, or project coordinator. Whichever path you choose, you will have a formal and nationally recognised qualification on your CV to help you stand out from other candidates.
Completing the BSB50120 Diploma of Business (Operations) online with Foundation Education can lead you to a stable and financially rewarding career. As an online business course, our BSB50120 Diploma of Business (Operations) gives you the freedom to study anytime from anywhere.
Not sure if you're ready for a full business diploma? Consider studying the BSB31020 Certificate III in Business or the BSB40120 Certificate IV in Business first. Alternatively, if you would prefer more generalised business training, we also offer the BSB50120 Diploma of Business without the business operations specialisation.
*Source: Joboutlook.gov.au
The BSB50120 Diploma of Business (Operations) is a Nationally Recognised course.
Course Outcomes
Upon competition of the business certificate, you will have the practical skills and theoretical knowledge to thrive in any business environment. You will have essential capabilities, including applying critical thinking in the workplace, managing meetings, developing business plans, managing an organisation's finances and resources, communicating effectively with colleagues, completing projects, and more.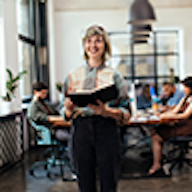 Administrative Manager
As an administrative manager, you will apply your organisational skills to ensure the day-to-day operations of your workplace all go smoothly. You will play a key role in supporting and supervising other staff, developing and updating policies and procedures, and assisting with recruitment.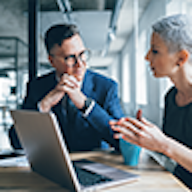 Frontline Manager / Team Leader
As a team leader, you will supervise and manage a team of other staff members. This will typically involve motivating the team, assessing and evaluating employees, assisting management with recruitment and training programs, and updating the team on deadlines and company goals.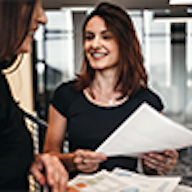 Office Manager
An office manager is the go-to person for staff who need administrative support. You will often be responsible for managing the front desk, organising workplace events and meetings, coordinating staff schedules, and handling paperwork.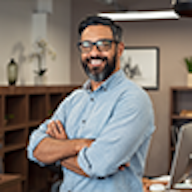 Business Development Manager
Business development managers are charged with finding ways to help their organisations grow. This typically involves investigating potential leads, exploring new opportunities, setting up sales appointments, and building strong relationships with prospective clients or customers.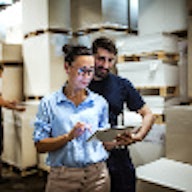 Resource Manager
Working closely with project managers, you will be tasked with ensuring your organisation has the appropriate staff and human resources to reach its objectives. From hiring new employees to training existing team members, your role will oversee every aspect of matching the right people to the right tasks. Other duties of resource managers include tracking workloads and utilisation rates, managing payroll, and reallocating staff to keep up with changing priorities.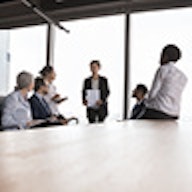 Project Coordinator
Deliver projects on time and within budget as a project coordinator. This role entails delegating tasks to the appropriate people in your team, reporting to stakeholders on the progress of the project, performing key administrative tasks, and fostering communication between team members.
Course snapshot
Qualification
Diploma of Business (Operations)
Delivery structure
Theoretical Elements:
Study the theoretical elements of this course anywhere and anytime through our online learning platform.
Study load
12 course units to complete.
Submit 1 course unit every 4 weeks to graduate in 12 months.

Delivery Structure
Studying the Diploma of Business (Operations) with Foundation Education is flexible and can be tailored to suit your needs.
1. Theoretical
Study the theoretical elements of this course anywhere and anytime through our online learning platform.
12 course units to complete.
Completed online, at your own pace.
Resources Required
For the online part of the course, you'll need regular access to:
Computer: Laptop or desktop computer with working speakers or headphone points.
Internet: High-speed internet such as Broadband or ADSL, T1/T2, fibre optic (Dial-up access is not recommended).
Windows: Operating system – Windows 8 or above.
MAC: Operating system - OS X 10.14 Mojave or later.
Internet Browser: Google Chrome, or Microsoft Internet Explorer 11.
Software: Flash, Adobe Reader, Microsoft Word (or Open Office which is free to download).
Office Equipment:  Printer and scanner to print and upload some of your assessments.
Mobile Phone with Video Capability or Video Camera: Some assessments in your course may require you to take and submit videos of you undertaking tasks for assessment.
Units
Achieve your qualification by completing the following units of competency:
Diploma of Business (Operations)
Cost & Payment
You can pay for your course upfront via VISA/MasterCard or a bank deposit. Alternatively, we offer instalment plans that can be paid over several weeks or fortnights.
Your course fee includes
Delivery and assessment of your qualification
Study materials (including all resources)
Ongoing support from our Education Team
We offer two payment methods
Full fee upfront
Instalment plans
For more information about the course costs, please call us on 1300 616 197.
You May Also Be Interested In