Advance your career by specialising in project management 
Are you a master of pulling people together to complete projects? Do you get great satisfaction when a big job gets ticked off one milestone at a time? Specialising as a project manager or project team leader could be the perfect career path for you – and the BSB50820 Diploma of Project Management will take you there.  
This project management course equips you with the skills to handle every element of coordinating projects from small to large. You will learn how to identify, measure and account for scope, time, quality, costs, human resources required, risks, integration, and more. This means you will graduate with the confidence to step into a range of project manager or project team leader positions. The project management diploma on your resumé will ensure potential employers take note of you. 
When you complete your BSB50820 Diploma of Project Management online with Foundation Education, you are taking a key step towards a rewarding and reliable career path - Leading you to uncountable opportunities to put your organisational skills to good use. 
This course is delivered online, so you have the freedom to study anytime from home or anywhere else that suits you.  
*Source: Seek.com.au 
The BSB50820 Diploma of Project Management is a Nationally Recognised course. 
Course Outcomes
By completing this project management course online, you will gain the skills to oversee and coordinate every aspect of a project, from scope and timelines to costs and resources required. The electives of this course will also prepare you to create workplace policies relating to sustainability, influence others through communication, and help your colleagues apply critical thinking while working on projects with you.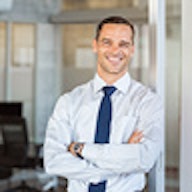 Project Manager
Deliver projects on time and within budget as a project manager. This role entails delegating tasks to the appropriate people in your team, reporting to stakeholders on the progress of the project, performing key administrative tasks, and fostering communication between team members.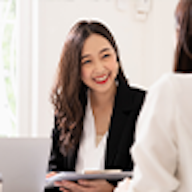 Project Team Leader
Take the lead on important projects within your organisation. Your day-to-day work will ensure every contributor to the project is meeting their deadlines and keeping within budget. You will also pre-emptively identify potential obstacles and risks while developing strategies for your project team to overcome them.
Course snapshot
Qualification
Diploma of Project Management
Delivery structure
Theoretical Elements:
Study the theoretical elements of this course, anywhere and anytime through our online learning platform.
Study load
12 course units to complete.
Submit 1 course unit every 4 weeks to graduate in 12 months.

Delivery Structure
Studying the Diploma of Project Management with Foundation Education is flexible and can be tailored to suit your needs. 
1. Theoretical
Study the theoretical elements of this course anywhere and anytime through our online learning platform.
12 course units to complete.
Completed online, at your own pace.
Resources Required
For the online part of the course, you'll need regular access to:
Computer: Laptop or desktop computer with working speakers or headphone points.
Internet: High-speed internet such as Broadband or ADSL, T1/T2, fibre optic (Dial-up access is not recommended).
Windows: Operating system – Windows 8 or above.
MAC: Operating system - OS X 10.14 Mojave or later.
Internet Browser: Google Chrome, or Microsoft Internet Explorer 11.
Software: Flash, Adobe Reader, Microsoft Word (or Open Office which is free to download).
Office Equipment:  Printer and scanner to print and upload some of your assessments.
Mobile Phone with Video Capability or Video Camera: Some assessments in your course may require you to take and submit videos of you undertaking tasks for assessment.
Units
Achieve your qualification by completing the following units of competency:
Diploma of Project Management
Cost & Payment
You can pay for your course upfront via VISA/MasterCard or a bank deposit. Alternatively, we offer instalment plans that can be paid over several weeks or fortnights.
Your course fee includes
Delivery and assessment of your qualification
Study materials (including all resources)
Ongoing support from our Education Team
We offer two payment methods
Full fee upfront
Instalment plans
For more information about the course costs, please call us on 1300 616 197.
You May Also Be Interested In