Launch your medical administration career with a Certificate III in Business. 
Are you interested in applying your organizational skills in a workplace dedicated to helping people and saving lives? Studying the BSB30120 Certificate III in Business with a specialisation in medical administration could be the key to turning your dream into a reality. This online medical administration course covers all the fundamental skills for working in any professional setting, and it also includes specific units of competency that prepare you for success in the medical administration field. 
Tailored as a medical administration course, this business certificate will help you step confidently into various workplaces including hospitals, clinics, medical centres, and GP offices. Whether you take a patient-facing job as a medical receptionist or a backstage role as a records clerk, you will love knowing that your medical administration training and day-to-day tasks are helping the nurses and doctors in your workplace improve people's lives.
Both the general medical field and the receptionist career pathway are expected to grow in the coming years, according to Job Outlook. This means both the industry and profession you are stepping into should provide a lot of opportunities for you. If you are already employed in a general admin role, this medical admin course could be the ideal steppingstone towards a promotion or moving into a medical-specific organisation.  
Looking to study business online but not specifically interested in the medical field? We also offer a more generalised BSB30120 Certificate III in Business, or you can specialise in customer engagement or business administration instead. For higher business qualifications, consider the BSB40120 Certificate IV in Business or the BSB50120 Diploma of Business. 
* Source: Joboutlook.gov.au 
The BSB30120 Certificate III in Business (Medical Administration) is a Nationally Recognised course. 
Course Outcomes
This medical receptionist business course will prepare you for success as an administrative professional in any workplace (but especially a medical workplace). You will have the skills to work productively in a team, support and work inclusively with colleagues, communicate with others in the workplace, write documents, create presentations, complete projects, organise schedules for doctors and practitioners, manage and liaise with patients, and more.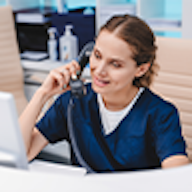 Medical Receptionist
As a receptionist, you will be the face of the clinic, GP's office or waiting room – the first person to welcome and guide patients when they arrive on the premises. You may also act as the repository for all general information about the organisation in order to best answer enquiries in person, via email, and over the phone.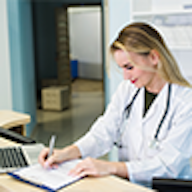 Medical Secretary
Medical secretaries play a key role in managing both the patients and practitioners in a medical workplace. You will typically greet people as they arrive, tend to phone calls and mail, schedule appointments, handle billings and payments, and perform other important admin tasks.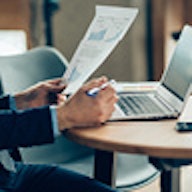 Accounts Clerk
This administrative role specialises in managing all things related to money. You will work with financial spreadsheets, invoices, and other documents to ensure all record keeping and general accounting for your business is handled correctly.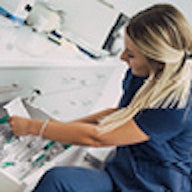 Records Clerk
Records clerks are responsible for managing, organising and retrieving files as required. Other tasks may include preparing documents for storage, verifying documents prior to archiving, and destroying records when needed.
Course snapshot
Qualification
Certificate III in Business (Medical Administration)
Delivery structure
Theoretical Elements:
Study the theoretical elements of this course, anywhere and anytime through our online learning platform.
Study load
13 course units to complete.

Complete 1.5 course units every

month to graduate in 12 months.

Delivery Structure
Studying the Certificate III in Business (Medical Administration) with Foundation Education is flexible and can be tailored to suit your needs.
1. Theoretical
Study the theoretical elements of this course, anywhere and anytime through our online learning platform.
Completed online, at your own pace.
Resources Required
For the online part of the course, you'll need regular access to:
Computer: Laptop or desktop computer with working speakers or headphone points.
Internet: High-speed internet such as Broadband or ADSL, T1/T2, fibre optic (Dial-up access is not recommended).
Windows: Operating system – Windows 8 or above.
MAC: Operating system - OS X 10.14 Mojave or later.
Internet Browser: Google Chrome, or Microsoft Internet Explorer 11.
Software: Flash, Adobe Reader, Microsoft Word (or Open Office which is free to download).
Office Equipment:  Printer and scanner to print and upload some of your assessments.
Mobile Phone with Video Capability or Video Camera: Some assessments in your course may require you to take and submit videos of you undertaking tasks for assessment.
Units
Achieve your qualification by completing the following units of competency:
Certificate III in Business (Medical Administration)
Cost & Payment
You can pay for your course upfront via VISA/MasterCard or a bank deposit. Alternatively, we offer instalment plans that can be paid over several weeks or fortnights.
Your course fee includes
Delivery and assessment of your qualification
Study materials (including all resources)
Ongoing support from our Education Team
We offer two payment methods
Full fee upfront
Instalment plans
For more information about the course costs, please call us on 1300 616 197.
Discover our funding options
Explore our government funding programs on offer and find out whether you're eligible. Learn more.
You May Also Be Interested In