Launch your customer-centric career with a Certificate III in Business
Turn your charisma and organisational skills into a professional career with the BSB30120 Certificate III in Business (Customer Engagement). This online business course covers all the fundamental skills you need to succeed in any workplace with a specialised focus on liaising with customers.
With this customer engagement training under your belt, you will be ready to step into any customer-facing role. Whether dealing with people face-to-face as a customer service representative or over the phone as a call centre operator, you will be equipped with various skills to help you deliver exceptional service, market and promote products, and handle problems.
You can complete the majority of this customer engagement course online, which means you have the freedom and flexibility to study whenever and wherever works for you. You can graduate with your business certificate within 12 months and enter the workforce with a nationally recognised qualification. Alternatively, if you already work in a business setting, the BSB30120 Certificate III in Business (Customer Engagement) could be just what you need to claim that next promotion or apply for a more senior role elsewhere.
Looking to study business online but not specifically interested in customer engagement? We also offer a more generalised BSB30120 Certificate III in Business, or you can specialise in business administration instead. For higher business qualifications, consider the BSB40120 Certificate IV in Business or the BSB50120 Diploma of Business.
* Source: Joboutlook.gov.au
The BSB30120 Certificate III in Business (Customer Engagement) is a Nationally Recognised course.
Course Outcomes
This business course will prepare you for success as a customer-focused professional in any workplace. You will have the skills to work productively in a team, support and work inclusively with colleagues, communicate with others in the workplace, write documents, create presentations, complete projects, develop relationships with customers and other business stakeholders, market and promote products and services, deliver exceptional service to customers, and more.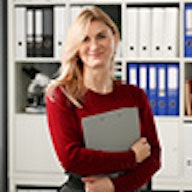 Administration Officer
From scheduling important meetings to putting together weekly reports, administration officers are often the glue that holds an office together. You will also be responsible for tasks such as managing office supplies, updating databases, organising documents and policies, and printing/photocopying.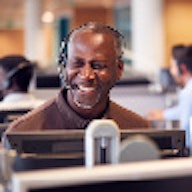 Call Centre Operator
Call centre operators typically handle phone calls, emails, and web enquiries. Using your customer liaison skills and in-depth knowledge of your organisation's products or services, you will answer questions, address concerns, de-escalate complaints, and promote the business to customers.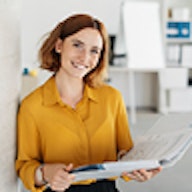 Customer Service Representative
As a customer service representative, you will be a key point of contact for customers. From resolving complaints to providing accurate service information, your main responsibility will be ensuring every customer has the best experience possible when visiting your workplace.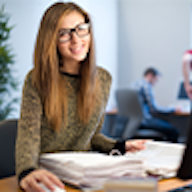 Telemarketer
Turn your persuasive skills and marketing talents into a career as a telemarketer. Your day-to-day tasks will include determining the ideal audience for your organisation's products or services, contacting those people, and creating sales opportunities.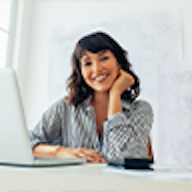 Information Services Officer
Every business revolves around information – from details about the products the business sells, to policies on dealing with customer enquiries and complaints. As an information services officer, you will be responsible for keeping all this information organised and accessible, so you can then provide customers and colleagues with the answers they need.
Course snapshot
Qualification
Certificate III in Business (Customer Engagement)
Delivery structure
Theoretical Elements:
Study the theoretical elements of this course anywhere and anytime through our online learning platform. 
Study load
13 course units to complete.
Submit 1 course unit every 2.5 weeks to graduate in 12 months.

Delivery Structure
Studying the Certificate III in Business (Customer Engagement) with Foundation Education is flexible and can be tailored to suit your needs.
1. Theoretical
Study the theoretical elements of this course, anywhere and anytime through our online learning platform.
13 course units to complete. 
Completed online, at your own pace. 
Resources Required
For the online part of the course, you'll need regular access to:
Computer: Laptop or desktop computer with working speakers or headphone points.
Internet: High-speed internet such as Broadband or ADSL, T1/T2, fibre optic (Dial-up access is not recommended).
Windows: Operating system – Windows 8 or above.
MAC: Operating system - OS X 10.14 Mojave or later.
Internet Browser: Google Chrome, or Microsoft Internet Explorer 11.
Software: Flash, Adobe Reader, Microsoft Word (or Open Office which is free to download).
Office Equipment:  Printer and scanner to print and upload some of your assessments.
Mobile Phone with Video Capability or Video Camera: Some assessments in your course may require you to take and submit videos of you undertaking tasks for assessment.
Units
Achieve your qualification by completing the following units of competency:
Certificate III in Business (Customer Engagement)
Cost & Payment
You can pay for your course upfront via VISA/MasterCard or a bank deposit. Alternatively, we offer instalment plans that can be paid over several weeks or fortnights.
Your course fee includes
Delivery and assessment of your qualification
Study materials (including all resources)
Ongoing support from our Education Team
We offer two payment methods
Full fee upfront
Instalment plans
For more information about the course costs, please call us on 1300 616 197.
You May Also Be Interested In