Launch your career in a professional setting with a Certificate III in Business 
If you love setting up projects or have ever been called 'the organiser' of your friend group, a BSB30120 Certificate III in Business may just help you find your professional calling. This online business course covers a wide range of fundamental professional skills, from supporting the wellbeing of colleagues to helping maintain workplace safety.  
This well-rounded business certificate will equip you with the knowledge and abilities to thrive in various workplaces. Whether you take a job as an administrative assistant in an office or a receptionist in a hotel, you will have the confidence that comes with a comprehensive qualification. Many of these roles provide stable employment.
The BSB30120 Certificate III in Business can provide a significant leg-up on your peers when looking for your first administrative job, though it can also serve as an excellent skill boost to leverage for a promotion or when applying for a more senior role. As a nationally recognised qualification, your business training with Foundation Education will reassure prospective employers that you have the knowledge and skills to succeed as an administrative assistant, personal assistant, administration officer, receptionist, records clerk, or word processing operator. 
This generalised qualification is ideal if you know that business is the right career path for you, but you do not have a niche or specific work environment in mind. If you would prefer to narrow your focus, we also offer the BSB30120 Certificate III in Business with specialisations in medical administration, customer engagement, and business administration. Alternatively, if you would like to study business online at a higher level, you may wish to consider the BSB40120 Certificate IV in Business or the BSB50120 Diploma of Business. 
*Source: Joboutlook.gov.au 
The BSB30120 Certificate III in Business is a Nationally Recognised course. 
Course Outcomes
This business course will equip you for several different roles in a wide range of workplace environments. You will have the skills to work productively in a team, support and work inclusively with colleagues, communicate with others in the workplace, write documents, create presentations, complete projects, organise schedules, manage resources and customers, and more.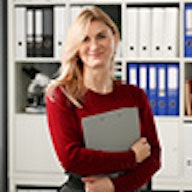 Administration Officer
From scheduling important meetings to putting together weekly reports, administration officers are often the glue that holds an office together. You will also be responsible for tasks such as managing office supplies, updating databases, organising documents and policies, and printing/photocopying.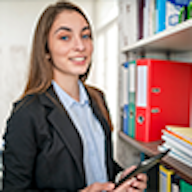 Administrative Assistant
Everything in its place and a place for everything. As an administrative assistant or secretary, you will be tasked with filing and sorting documents. You will also be a key person in the organisation with responsibilities including scheduling appointments and supporting your colleagues with clerical jobs.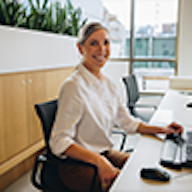 Personal Assistant
Working closely with a senior member of staff, you will play an essential role in ensuring all emails, phone calls, meetings, travel plans, and appointments are scheduled appropriately and run smoothly.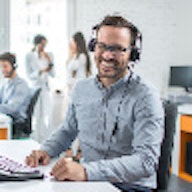 Receptionist
As a receptionist, you will be the face of the business – the first person to welcome and guide customers or clients when they arrive on the premises. You may also act as the repository for all general information about the business in order to best answer enquiries in person, via email, and over the phone.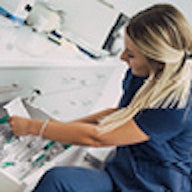 Records Clerk
Records clerks are responsible for managing, organising and retrieving files as required. Other tasks may include preparing documents for storage, verifying documents prior to archiving, and destroying records when needed.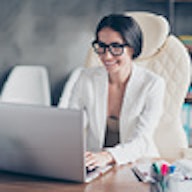 Word Processing Operator
You will be the person colleagues go to when they need documents created. Using computer software (e.g. Microsoft Word), you will write, edit, print and archive various files for the business.
Course snapshot
Qualification
Certificate III in Business
Delivery structure
Theoretical Elements:
Study the theoretical elements of this course, anywhere and anytime through our online learning platform.
Study load
13 course units to complete .

Complete one course unit every 2.5 weeks to graduate in 12 months.

Delivery Structure
Studying the Certificate III in Business with Foundation Education is flexible and can be tailored to suit your needs. 
1. Theoretical
Study the theoretical elements of this course, anywhere and anytime through our online learning platform.
Completed online, at your own pace.
Resources Required
For the online part of the course, you'll need regular access to:
Computer: Laptop or desktop computer with working speakers or headphone points.
Internet: High-speed internet such as Broadband or ADSL, T1/T2, fibre optic (Dial-up access is not recommended).
Windows: Operating system – Windows 8 or above.
MAC: Operating system - OS X 10.14 Mojave or later.
Internet Browser: Google Chrome, or Microsoft Internet Explorer 11.
Software: Flash, Adobe Reader, Microsoft Word (or Open Office which is free to download).
Office Equipment:  Printer and scanner to print and upload some of your assessments.
Mobile Phone with Video Capability or Video Camera: Some assessments in your course may require you to take and submit videos of you undertaking tasks for assessment.
Units
Achieve your qualification by completing the following units of competency:
Certificate III in Business
Cost & Payment
You can pay for your course upfront via VISA/MasterCard or a bank deposit. Alternatively, we offer instalment plans that can be paid over several weeks or fortnights.
Your course fee includes
Delivery and assessment of your qualification
Study materials (including all resources)
Ongoing support from our Education Team
We offer two payment methods
Full fee upfront
Instalment plans
For more information about the course costs, please call us on 1300 616 197.
You May Also Be Interested In