If you love working with kids, a career as a childcare educator or assistant could be extremely rewarding. These roles provide care and supervision for children in a range of settings, including childcare centres, schools, crèches and hospitals.
As a childcare assistant, you'll work directly under the supervision of an early childhood educator. This role is very hands-on, requiring you to work closely with children in order to assist in their physical and emotional development.
Many childcare assistant positions offer flexible rosters, allowing you to achieve optimal work/life balance. It's also an ideal profession from which to advance your career in early education, as there are many opportunities for childcare assistants to undertake further training.
To become a qualified childcare assistant in Australia, you'll need to complete a formal qualification, such as a CHC30121 Certificate III in Early Childhood Education and Care. This article will help you learn more about getting qualified and how to find the right course for your career goals.
What is a Childcare Assistant?
Responsible for providing assistance to Childcare Workers, Childcare Assistants help to provide a high quality of care to children.
Each day, a Childcare Assistant utilises a range of skills, including maintaining a healthy, safe and hygienic centre, engaging effectively with children and using positive forms of behaviour management to monitor and maintain a calm, happy and harmonious environment.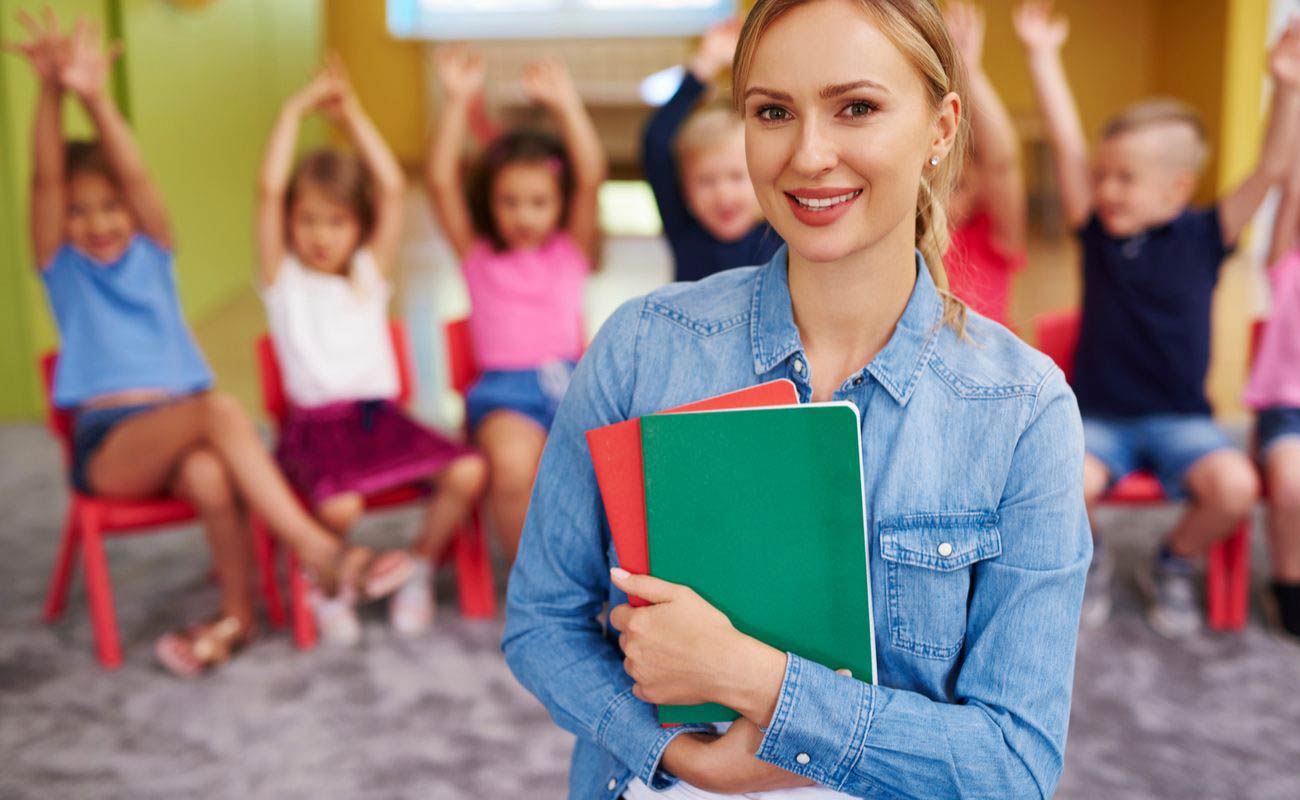 Top Traits of a Childcare Assitant
Advanced Communication Skills
Childcare Assistants must be able to communicate effectively with parents and other childcare professionals about the development and needs of the children in their care. You'll also need to demonstrate strong listening skills in order to follow instructions from supervisors and parents. 
Decision-Making Abilities
As a Childcare Assistant, you'll be confronted with tough decisions every day. From choosing educational activities for children to deciding the right response to emergencies, Childcare Assistants are required to display good judgement in countless scenarios.
Emotional and Physical Stamina
Caring for children is physically and emotionally demanding, so Childcare Assistants should have lots of energy. You'll need to spend large parts of the day on your feet while still having the mental stamina to develop and coordinate activities for children.
Administrative Expertise
Staying on top of paperwork is a big part of a Childcare Assistant's role. For compliance reasons, all childcare providers are required by law to keep records of the children in their care. This creates administrative duties for Childcare Assistants in addition to their caring and educating responsibilities.
Benefits of Becoming a Childcare Assistant
If you decide to embark on a Childcare career, you will enjoy:
Dynamic, Hands-on Work
You will be undertaking a number of day-to-day duties to care for the children, as well as assisting in play-based learning activities and social engagements.
Flexible Working Conditions
Working in the childcare industry is not the typical 9-to-5 career. Flexible working conditions allow for work-life balance and foster a positive environment.
A Rewarding, Feel-Good Career
As a Childcare Assistant, you play a vital role in helping children to gain essential learning and developmental skills.
If this sounds like something you'd be interested in, find out if you're suited to a childcare career and discover the traits you need to succeed in the industry.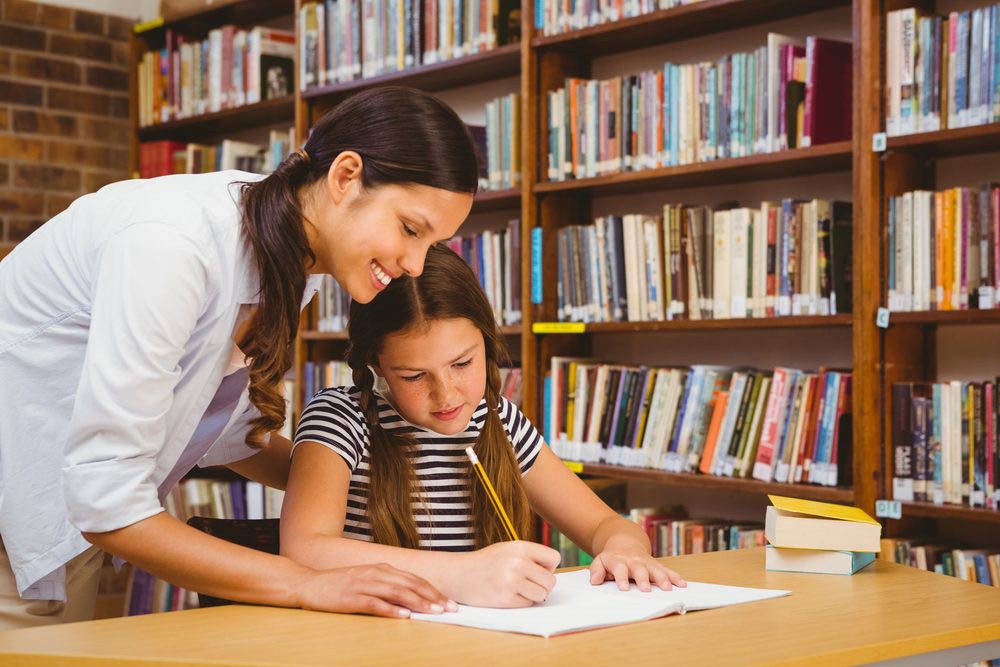 How Much Do Childcare Workers Earn?
The Children Services Award (2010) govern the wages and salaries of childcare workers and is published by The Fair Work Commission. This award states the minimum amount that an employer can pay based on qualifications and position.
In a childcare centre environment, full-time hours are an average of 38 hours per week, and part-time is less than 38 hours per week. When working part-time, there are generally predictable hours of work which can be similar conditions to those working full time. Casual workers who work for temporary or relief purposes must be paid the minimum wage plus casual loading.
Daycare workers in Australia earn an average of $800 per week when working full-time hours, and part-time workers can expect to earn $614 a week. When working out the average salary, it can vary as it depends on location, education level and job experience. However, the average salary for a Childcare Assistant with five years of experience is around $41,000 per year.
How Do I Become a Childcare Assistant?
Education
To work effectively as a Childcare Assistant, you need to know how to confidently lead, manage and instruct children of all ages in an education and play-based environment while providing support and assistance to co-workers.
The CHC30121 Certificate III in Early Childhood Education and Care will teach you how to develop positive and respectful relationships with children, ensure the health and safety of children, and provide experiences to support play and learning. To work confidently in a registered childcare facility, you will also learn how to develop cultural competence, participate in work health and safety and identify and respond to children and young people at risk.
Practical Training
As an active career, childcare assisting requires you to acquire a range of hands-on skills.
The practical component of the Certificate III in Early Childhood Education and Care exposes you to a real childcare environment, where you will work with children and gain the experience and confidence to join a dynamic and rewarding industry.
Where Do I Start?
Start your career in childcare with a nationally recognised qualification in Childcare with Foundation Education.
Theory can be completed at your own pace through My eCampus, our innovative and interactive online learning platform. All course material and assignments are accessible wherever and whenever suits you.
The practical components of our courses expose you to a real childcare environment where you will work with children and gain the experience and confidence to join this ever-growing industry.  Where required, our dedicated Student Support team might assist you in organising a work placement location of your choosing.  
Call us on 1300 616 197 or browse our range of Childcare and Education courses and find out which is the best fit for you.