Occupational Therapy (OT) and Physical Therapy (PT) are often confused for one another. While both occupations provide vital hands-on rehabilitative work to help clients perform daily tasks as self-sufficiently as possible, both fields take a diverse approach to assisting people to get back to normal healthy living.
OT vs PT
The critical difference between OT and PT is that OT places emphasis on improving their client's ability to perform actions of daily living. While PT places their emphasis on developing a client's ability to perform a movement or movements of the human body. Very simply put one goes for functionality with the day-to-day in mind, while the other identifies injuries or disabilities that limit mobility.
Occupational Therapist
An Occupational Therapist treats the whole person, top to bottom. Whether they're recovering from injuries or have developmental or cognitive disabilities affecting their motor skills, emotions or behaviour, OTs are helping people to fully engage in activities of daily living whether it be at work or in the patient's home.
Unlike in PT, OT does not employ the use of much manual therapy or techniques when dealing with an injury. Instead, they would recommend environmental alterations or introduce assistive equipment to help the patient carry out their daily activities. The focus is on practical solutions to better the quality of life for the patient.
Occupational therapy is unique in that it uses a holistic approach to look not only at the reasons a client's participation in activities has suffered but also at the client's roles and environment. Their approach includes wellness promotion, rehabilitation, and conquering everyday tasks.
For example, you recently broke your foot after playing touch footy and can no longer participate in your social league. While recovering, you could meet with an OT to get to the root of why you look forward to attending every week. Is it the exercise that's important? Is it engaging with the people on your team? Your OT will help you to accomplish your goal, whether it is improved physical or mental health.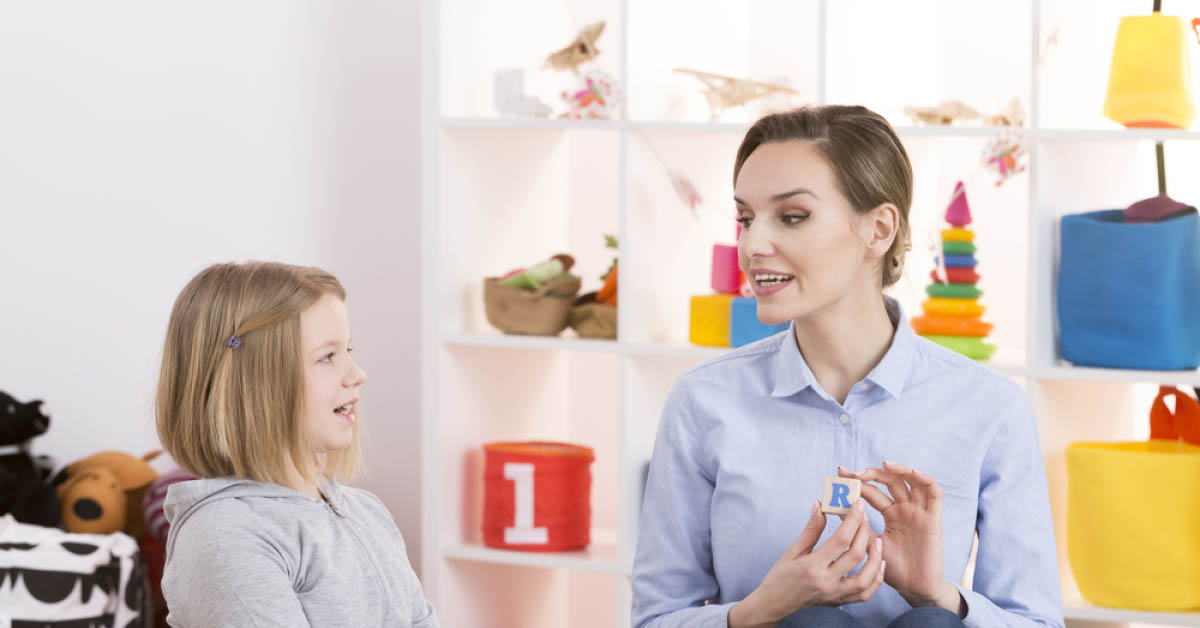 Responsibilities
Occupational therapy is a holistic approach used to treat the whole person. Occupational therapists help people to fully engage in daily activities, whether they're recovering from an injury or have developmental or cognitive impairments impacting their motor skills, emotions or behaviour.
Physical Therapist
Physical therapists focus on the patient's actual impairment from a biomechanical perspective. Physical therapy tries to improve the impairment itself by increasing mobility, aligning bones and joints, or lessening pain.
They focus on preventing injuries and can help people avoid surgery or a long term-reliance on medications.
You love playing outdoors with your kids, but can't anymore due to a herniated disc. Your physical therapist will work with you to create a specific treatment program that will speed up your recovery, including exercises and stretches that you can do at home.
Responsibilities
Physiotherapy assistants work under the supervision of physiotherapists to encourage patients to follow specific exercise and treatment programs related to injury, illness, or disability-related physical issues.
Responsibilities might include:
Identifying and assessing physical problems of patients

Designing treatment programs

Setting up equipment

Working on exercises with patients

Showing patients how to use mobility aids, canes, and artificial limbs

Applying therapeutic techniques (e.g., heat, cold or massage therapies)

Helping patients prepare for treatment (including helping with dressing and undressing)

Instructing patients and their families in procedures to be continued at home.
How OT and PT Overlap
Although the fields of occupational therapy and physical therapy serve different roles in health care, there is a lot of crossovers between the two.
Both educate people on how to prevent and avoid injuries

Both inform people about the healing process

Both assist people with improving their ability to perform daily activities through training and education

Both play significant roles and specialise in their areas of expertise

In some cases, patients may start with a physical therapist and progress to an occupational therapist

Both seeking to improve mobility
For example, someone recovering from a severe stroke might work with a physical therapist to build back muscle strength. Later on, that person would see an occupational therapist to practice necessary skills the stroke may have impaired such as bathing, dressing, eating and walking.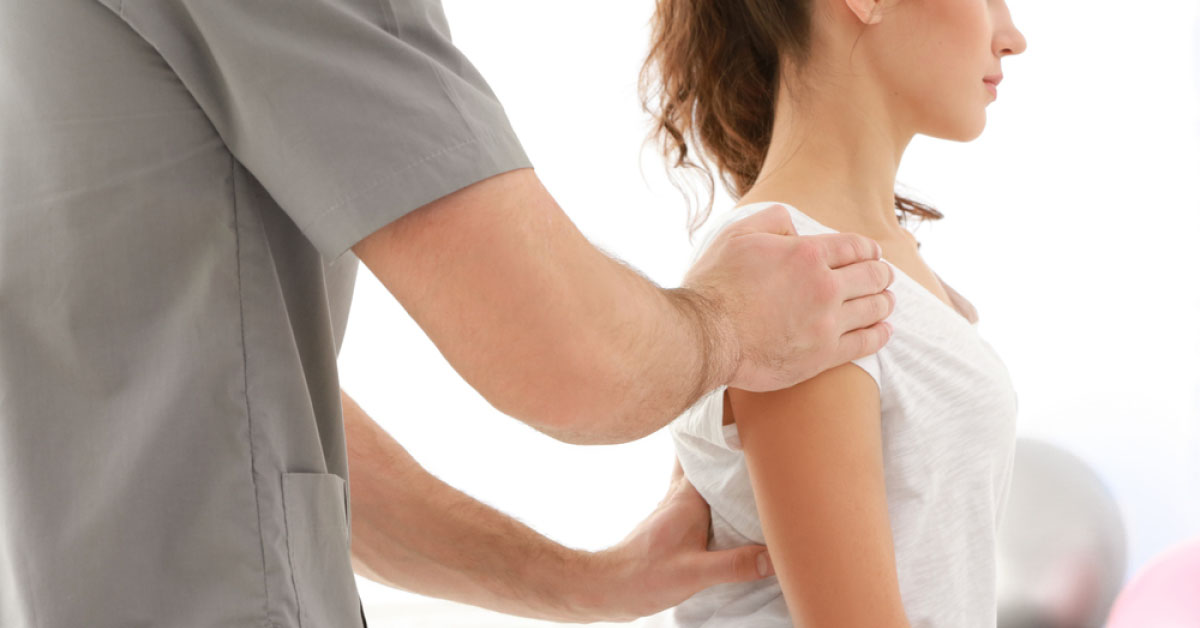 Occupational Therapy vs Physiotherapy Salary
According to PayScale, Occupational therapy assistants and physiotherapy assistants in Australia earn a similar average annual salary.
The salary of an occupational therapy assistant in Australia ranges between $45,000 to $60,000 per year or between $20 and $27 per hour.
The salary of a physiotherapy assistant in Australia ranges between $45,000 to $61,000 per year or between $20 and $26 per hour.
As with most occupations, your salary may depend on factors such as qualifications, experience and location.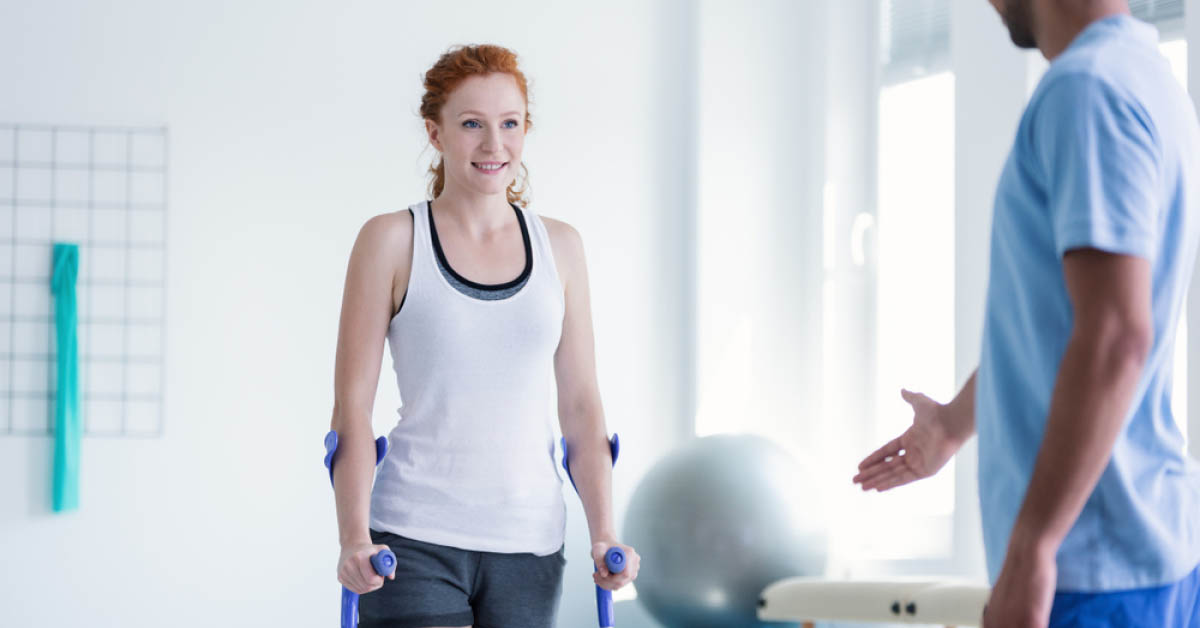 Occupational Therapy vs Physiotherapy Qualifications
A HLT33015 Certificate III in Allied Health Assistance will qualify you to work as an occupational therapy assistant or physiotherapy assistant in Australia.
This nationally recognised HLT33015 Certificate III in Allied Health Assistance course is delivered through a combination of online theory and practical work placement in a healthcare environment. It equips you to competently assist with allied health programming, interpret basic medical terminology and comply with infection prevention and control policies.
Upon successful completion of the HLT33015 Certificate III in Allied Health Assistance, you'll have the skills and knowledge you need to provide patient care in a range of health industry settings including hospitals, medical practices, schools and community health centres.
A HLT33015 Certificate III in Allied Health Assistance course with Foundation Education opens doors to assistant roles in occupational therapy and physiotherapy. So if you're still unsure which role is best for you, obtaining this certificate will ensure you're qualified either way.
Why Choose Occupational Therapy
Occupational therapy is more than just a "job," it's a rewarding profession that is respected and is in overwhelming demand.
Becoming an occupational therapist will not only change your life; it will make a tremendous impact on others' lives too. As an OT, you will experience the following benefits:
If you appreciate seeing your work develop from start to finish, a career in occupational therapy may be the right fit for you. Not only are OTs helping individuals have independent, productive and satisfying lives, but they measure their patient's progress each step of the way.
However, achieving success with your patient takes much time and effort and doesn't happen overnight, certainly when their goal is to live life to the fullest. Behaviours and attributes required for success in the OT profession, which include:
Strong communication and interpersonal skills

Effective use of time and resources

Proper use of constructive criticism

Excellent problem solving and critical thinking skills

Detailed treatment plans
Why Choose Physical Therapy?
Unlike OTs, who focus on day-to-day activities such as feeding, bathing and moving around the house, PTs focus on specific body movements. Think of PTs as a mechanic for the body.
Physical Therapists are often needed when somebody suffers a severe injury or illness that leaves them incapacitated. You may have a friend, relative or colleague who talks about rehabilitating their shoulder or knee after treatment or surgery — PTs aid patients with things like restoring range of motion and functionality to the affected area.
Behaviours and attributes of the successful PT include:
Review patient's medical history and any referrals or notes from doctors, surgeons, or other healthcare workers

Diagnose patient's functions and movements by observing them stand, walk, or perform other physical functions and by listening to their concerns, among other methods

Develop individualised plans of care for patients

Use exercises, stretching maneuvers, hands-on therapy, and equipment to ease patients' pain, help them increase their mobility, prevent further pain or injury

Evaluate and record a patient's progress, modifying a plan of care and trying new treatments as needed

Educate patients and their families about what to expect from the recovery process
Learn more about a HLT33015 Certificate III in Allied Health Assistance with Foundation Education and call our friendly and helpful team on 1300 616 197.