Nurindah Lestari, Foundation Education Student
Tell us a bit about yourself.
My name is Nurindah Lestari. I am originally from Indonesia and moved to Australia in 2015.
I had a Bachelor's Degree in Industrial Engineering from Indonesia. I worked as an engineer for 10 years with Sinar Mas Company in Jakarta. Since I moved to Australia, I decided to change my path and follow my passion for becoming an Early Childhood Educator. The biggest reason I changed my path is that I love children, have a very high expectation of kids learning and believe they are our future and next generation of leaders. 
If we want to have bright leaders, we need to prepare, equip and grow our children with good strong leadership from an early age. When we support, listen, and facilitate an environment that can encourage them to have fun, amuse their curiosity and learn, grow, and develop, they will thrive to future success. My husband is an interstate truck driver, and we have two boys, aged 14 and 5 years old. 
My husband really supported me in being an educator because he witnessed how good I am with children, especially with children living with Autism. I am currently one of the educators in Greenwood Early Learning Centre Officer in Victoria. It's very rewarding for me to teach and support the children and see them grow and thrive at an early age.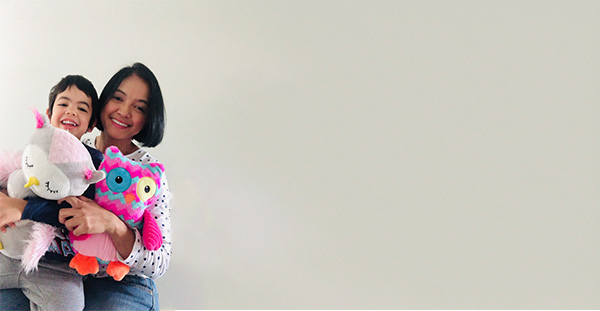 What course did you study? What was your favourite subject/part?
I decided to study Diploma of Early Childhood Education and Care. My favourite subjects are about learning the development milestone of the children and how to support their needs and goals. I also am interested in learning how to support children with special needs, especially children with Autism Spectrum Disorder (ASD).
What made you decide to pursue a new career?
I decided to pursue a new career because I love children, and I believe they deserve the best start in life, and our role in early education is crucial for their development. My youngest son lives with Autism, and because of my love, support, and dedication, he has improved his skills and development. I have been working with other professional health such as Speech Pathology, Occupational Therapy, Paediatrician and Child Psychologist to support my son's goals. I also found out that so many parents lack understanding and information about children with special needs, especially those that live with Autism. Children can thrive with the right support because they are born to learn!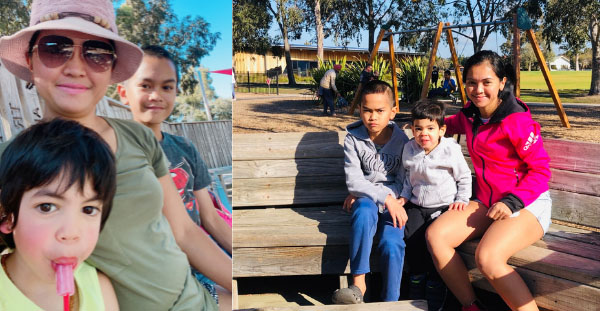 Why did you choose to study with Foundation Education?
I have researched so many study options. But, in the end, I choose to study with Foundation Education because they provide me with more flexibility and support. Since I have my children, it's really hard for me to attend classes and study online means I can still pursue my education in the comfort of my home without leaving my children behind, still wearing my pyjamas and with a warm coffee. 
Foundation Education is also very supportive and understanding about what I need for my study as they provide me with coaching sessions every week to help me thrive with my education. The coaches are very passionate, dedicated, and supportive to help their students thrive and achieve their goals.
What are your plans for the future?
My plan for the future is to take further education at a postgraduate level to support children living with Autism.
What would you say to people who are considering studying online?
I would say studying with Foundation Education is the best choice for people considering studying online who need more flexibility to complete their studies. Also, it's very important to choose the best institute that can support us when doing online courses because sometimes it can be very overwhelming for someone who has never had experience studying online in their life. 
Studying online will also help you practice self-motivation, high initiative, and discipline in time. Online education is a convenient and flexible way to study and opens the door to higher education for many people. In a fast-paced digital world, the benefits of studying online speak for themselves and will pave the way for a successful future.
If you're ready to follow your dreams like Nurindah, Foundation Education offers a wide range of Nationally Recognised courses to suit all skill levels - see our courses.