What is Physiotherapy used for? Well, it's for sports injuries, right? Wrong. That's just the tip of the iceberg.
While sports injuries might just be a small yet important part of it, you may be surprised to learn that physiotherapy goes far beyond that.
What is Physiotherapy?
Physiotherapy, also referred to as physio, makes use of physical methods like massage and manipulation to promote healing and wellbeing.
Physiotherapists and Physiotherapy Assistants are healthcare professionals who have trained specifically in physiotherapy. They may work in a range of places including hospitals, private practices, GP surgeries, workplaces and in the community.
What is Physiotherapy Used For?
Physiotherapy is used by Physiotherapists who are highly trained medical professionals with an array of skills and techniques to treat problems that affect your:
Physiotherapy Tools and Equipment
You may expect it to be all ultrasound, laser, and nerve stimulation machines, but these days physiotherapy is far more diverse and can include plenty more than the more obvious hot and cold therapy treatments.
Staircase trainers are used to help regain strength and mobility in the legs, be it for sports people after injury or the elderly after illness.
Another common mobility tool is parallel bars, which are medical devices specifically used in physical and occupational rehabilitation therapy used to help individuals re-learn to walk and for gait training. Balance balls and trampolines are also used for physiotherapy to improve coordination, balance, muscle strength, spinal health etc.
These physiotherapy equipment tools underline that physical rehab from injury, illness or disease isn't always about newfangled technology and medications; even the most common devices can make a huge difference under the careful guidance of a qualified expert.
And that means treadmills, exercise bikes, elliptical trainers and pedal exercisers are just as likely to find their way into recuperation.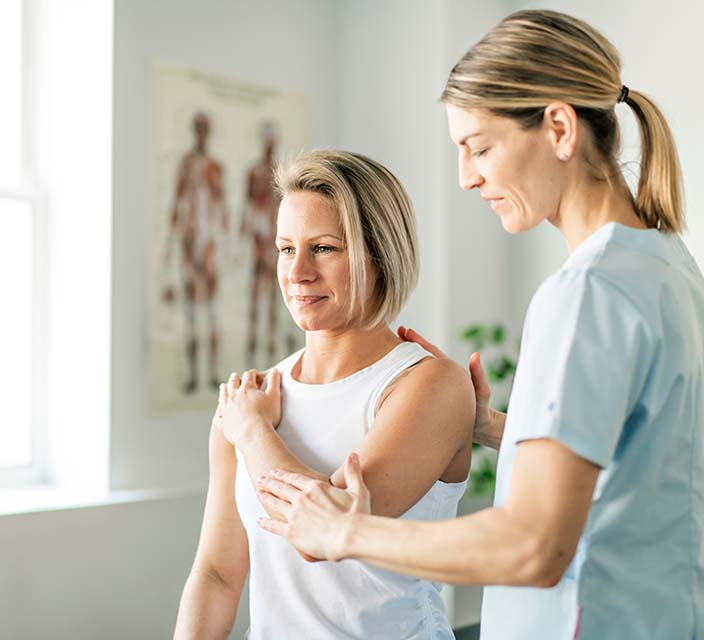 Duties of a Physiotherapy Assistant
Operating under the direction of a physio, physiotherapy assistants help patients follow specific exercise and treatment programs related to injury, illness, or disability-related physical issues. Patients might be seeing a physiotherapist to treat pain, improve circulation, strengthen muscles, restore joint mobility, improve balance and coordination, or other reasons.
Physiotherapy assistants work with people of all ages in a range of settings such as hospitals, nursing homes, private practices, fitness and sports centres, workplaces, and schools.
Responsibilities might include:
Running tests to identify and assess physical problems of patients

Designing treatment programs

Setting up equipment

Working on exercises with patients

Showing patients how to use mobility aids, canes and artificial limbs

Applying therapeutic techniques (e.g. heat, cold or massage therapies)

Helping patients prepare for treatment (including helping with dressing and undressing)

Instructing patients and their families in procedures to be continued at home.
How Much does a Physiotherapy Assistant Make?
A Physiotherapy Assistant's salary in Australia ranges anywhere between $46,000 to $62,000 a year (Payscale, 2022). This means they can earn between $22 and $27 per hour, depending on their qualifications and experience.
Does this sound like the right job for you? Kick-start your career in Healthcare as a Physiotherapy Assistant with our HLT33015 Certificate III in Allied Health Assistance course or check out our other nationally recognised Health courses. Call us at 1300 616 197 or enquire now to speak to one of our Career Advisors for more information today!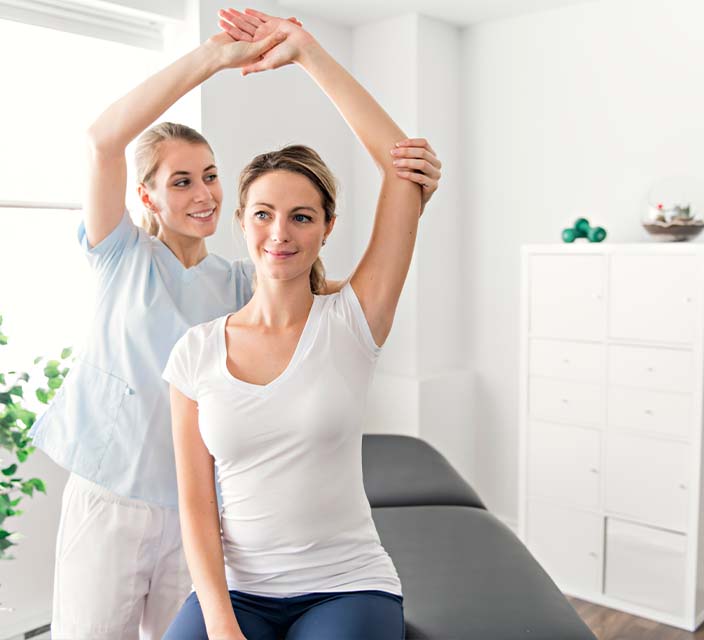 Top Traits of a Physiotherapy Assistant
Patience and Compassion
Often working closely with people with physical disabilities and patients in hospitals or clinics, physiotherapy assistants must possess qualities of care, compassion, and patience. This role requires outstanding interpersonal skills and the ability to empathise with clients to ensure they feel comfortable in vulnerable situations.
Strong Communication Skills
One of the most important roles of a physiotherapy assistant is to understand a client's injury or condition in order to create an appropriate treatment plan. Communication is key in this hands-on, client-centred career. Physiotherapy assistants are responsible for not only communicating possible diagnoses and exercise instructions to clients – they also need to liaise with clients' family members and other health professionals throughout treatment.
Ability to Encourage and Motivate
While great physiotherapy assistants understand treatment takes patience and perseverance, they also know when it's appropriate to give their patients a gentle nudge toward progress. Patients can be more likely to carry out their rehabilitation plan with some external encouragement and motivation, so it's important to know how to be firm while respecting their limits.
Physiotherapy Assistance Course
To work as a qualified physiotherapy assistant in Australia, you must complete an accredited physio assistant course, such as a HLT33015 Certificate III in Allied Health Assistance.
A HLT33015 Certificate III in Allied Health Assistance course involves online theory and practical work placement, giving you real-world experience to prepare you for the fast-paced health care industry. This physiotherapy assistant qualification equips you with the knowledge and skills required to assist with allied health programming, interpret basic medical terminology and comply with infection prevention and control policies.
If you're interested in becoming an allied health assistant focusing in physiotherapy, kick-start your career in Healthcare as a Physiotherapy Assistant with our HLT33015 Certificate III in Allied Health Assistance course or check out our other nationally recognised Health courses.
Call us at 1300 616 197 or enquire now to speak to one of our Career Advisors for more information today!