A career in dentistry can be both challenging and incredibly rewarding for those who are prepared to put in the effort.  
If you feel like you're well suited for a dentistry career, you're probably wondering where to start. The fact is, qualifications aren't a legal requirement for entry into some dentistry jobs. However, if you want to have a strong chance of getting employed, and want to work in specialist medical roles that actually involve contact with patients' teeth, you're going to need some qualifications.  
We've outlined a list of the most common dentistry careers available in Australia. Some require extensive qualifications at the university level. Others you can get into with just a Certificate III or IV.  
Dental Assistants 
Dental assistants are critical to the smooth operation of every dental practice. If you want to start out in a dentistry career without first spending years at university, then working as a dental assistant is a great role for you.  
Dental assistants help dentists with a huge range of tasks including sterilising and preparing instruments for procedures, taking X-Rays and developing them for the dentist, and helping dentists prepare dentures for elderly patients.  
You'll be the first and last touch point for many patients who come into the practice. You may be the one to answer the phone to book an appointment, and the last one to handle their payment before they leave the practice. It will be up to you to maintain a professional standard of customer service and ensure that all patients will gladly revisit the practice.  
If this strikes your fancy, it's highly recommended that you pursue a HLT35021 Certificate III in Dental Assisting  as a starting point.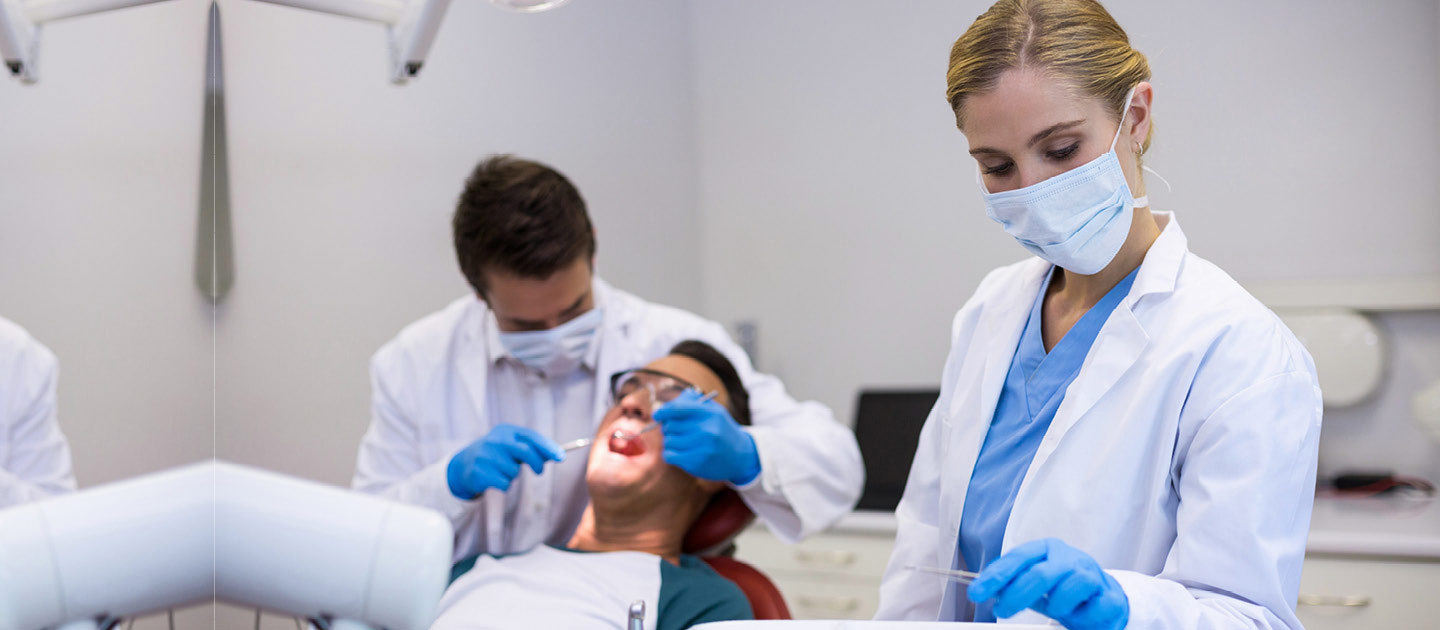 Dental Hygienists 
A dental hygienist is essentially a mid-level dentistry career. It's a goal for many professionals in the dentistry field, particularly as it affords a significant degree of job security. Dental hygienists have a higher level of responsibility than dental assistants. Their role includes undertaking examinations for oral diseases such as gingivitis and cleaning and polishing patients' teeth.  
A dental hygienist can make a huge impact on someone's health by assisting them in preventing major dental health issues before they arise. A large part of a dental hygienist's role involves education patients in the correct methods of oral care, which also plays a part in preventing major dental problems.  
Cosmetic Dentist 
Cosmetic dentists focus on making you look good. More correctly known as aesthetic dentistry, this field of dentistry involves improving appearance of teeth and gums rather than overall health. The most common cosmetic dentistry procedures involve teeth whitening, veneers, bonding of teeth and correcting overbites and underbites.  
Most cosmetic dentists are simply normal dentists who are offering a specialised range of services. They are usually well qualified in standard dentistry practices and quite capable of offering a full range of services. This is a great career choice if you're keen on specialising in order to attract a higher charge for your services.  
Dental Laboratory Technicians 
Dental laboratory technicians usually work closely with dentists to produce dental products. They'll often be involved in manufacturing a range of dental prosthetics. These can include bridges, dentures and crowns – all created to exact specifications delivered by the dentist.  
If you're interested in becoming a dental laboratory technician, there are four major fields to choose from. These are Fixed Prosthesis, Removable Prosthesis, Maxillofacial Prosthesis and Orthodontics and Auxiliaries. Of course, with enough education and talent you'll be able to produce products for all requirements.  
Education requirements for dental laboratory technician roles are very limited, however an understanding of dentistry can certainly place you into a good position to not only understand your role, but get hired in the first place.  
Oral and Maxillofacial Surgeon 
As an oral and maxillofacial surgeon your responsibilities will be absolutely critical to the ongoing dental health and wellbeing of your patients. You'll work with teeth, jaws and facial bones, often performing considerable reconstructive surgery. Depending on your capabilities and the level of your education, you may be able to take on some advanced specialties. These can include microvascular reconstruction (for sufferers of head and neck cancer), pediatric maxillofacial and craniofacial surgery (for example, cleft lip and palate operations), or cranio-maxillofacial trauma treatment.  
Becoming an oral and maxillofacial surgeon isn't easy. You'll need at least four years of practical experience in a residency program on top of a dentistry degree. The work can be very complicated, and requires great skill – but once you're qualified, there aren't many around who can do what you can do.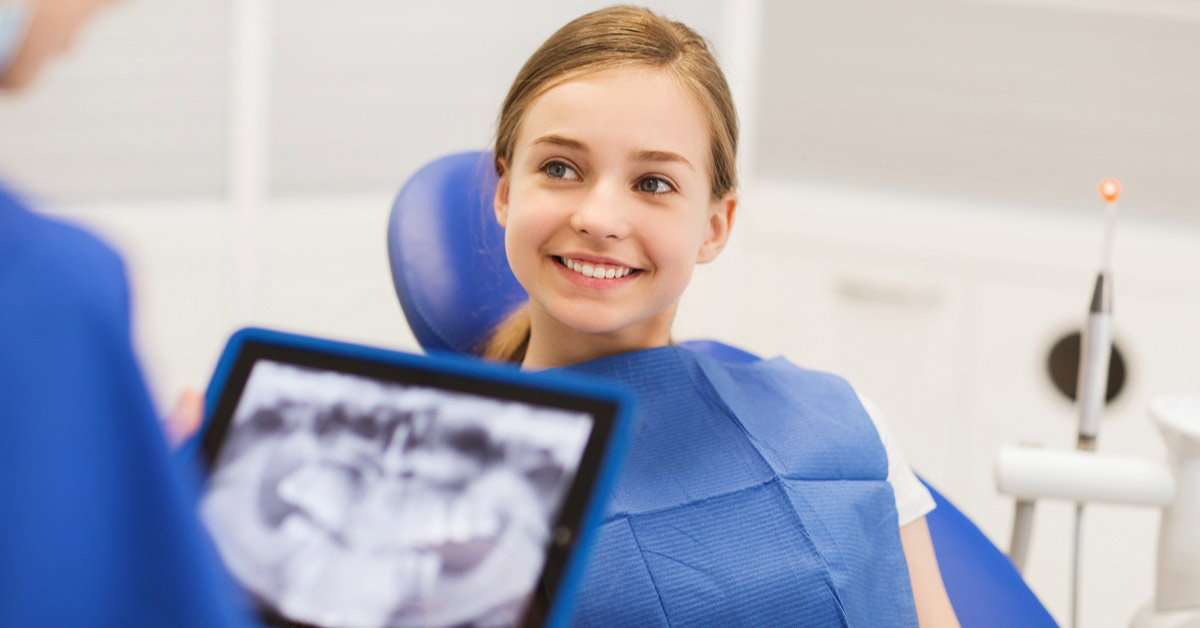 General Dentist 
A general dentist can be compared to a GP. Most general dentists perform a range of fairly "general" activities and treatment varieties that are taught in most dental courses. In their day-to-day work, the general dentist handles oral health care, disease prevention, general tooth and gum maintenance such as cleaning and fluoride treatments, as well as root canals and cavity fillings.  
While not wildly exciting, the general dentist's job is critical to a healthy, happy society.
Sometimes, general dentists are also required to handle slightly more advanced dental concerns such as diseases in nerves, pulp and a range of other dental hygiene issues that affect oral hygiene and longevity of teeth.  
Orthodontist 
An orthodontist is a specialist dentist that deals with jaw alignment and the positioning of your teeth. They use a variety of advanced techniques to ensure their patients' jaws are straight, teeth are aligned correctly, and overall quality of life is maintained. Patients with damaged jaws and missing or unaligned teeth often struggle to eat and sleep, so an orthodontist can play a major role in maintaining overall health in their patients.  
Most orthodontal patients are children. However, occasionally adults will also require treatment – particularly for concerns that went untreated during their younger years. In order to become an orthodontist, you need to complete a few years of specialty education on top of your degree.  
Reckon you've got what it takes to pursue a dentistry career? Get in touch with us to have a chat about your options. We'll help you plan out your career path and get where you want to be.  
Get in touch with us today. We'll discuss your career aspirations and work out a plan for advancement.  Call Foundation Education today on 1300 616 197.