A role as a Dental Assistant is a great choice if you want steady work and a clean, professional working environment. Their roles are very highly sought after among school leavers and talented young people looking for a position that requires skill and pays relatively well.
Discover how to become a Dental Assistant and how you can stand out in your job search with the right dental assistant course.
What is a Dental Assistant?
A Dental Assistant can work with a range of dental professionals. A Dental Assistant can work with a range of dental professionals, including Dentists, Dental Hygienists, Dental Prosthetists, Dental Specialists and Oral Health Specialists. Basically, any trained professional working in dentistry may have a need for a Dental Assistant during their daily work.
Dental Assistants help with dental procedures and often fill a similar role to that of a nurse. In addition, they may also perform the role of an administrative assistant or an office administrator. They often have the most diverse role in a dentistry practice, and really need to stay on their toes.
As a Dental Assistant, you'll need a range of skills. These include good manual dexterity in order to assist the dentist directly, great communication skills to help serve patients, awesome multitasking abilities and organisational skills, as well as the ability to be a team player and get along with others.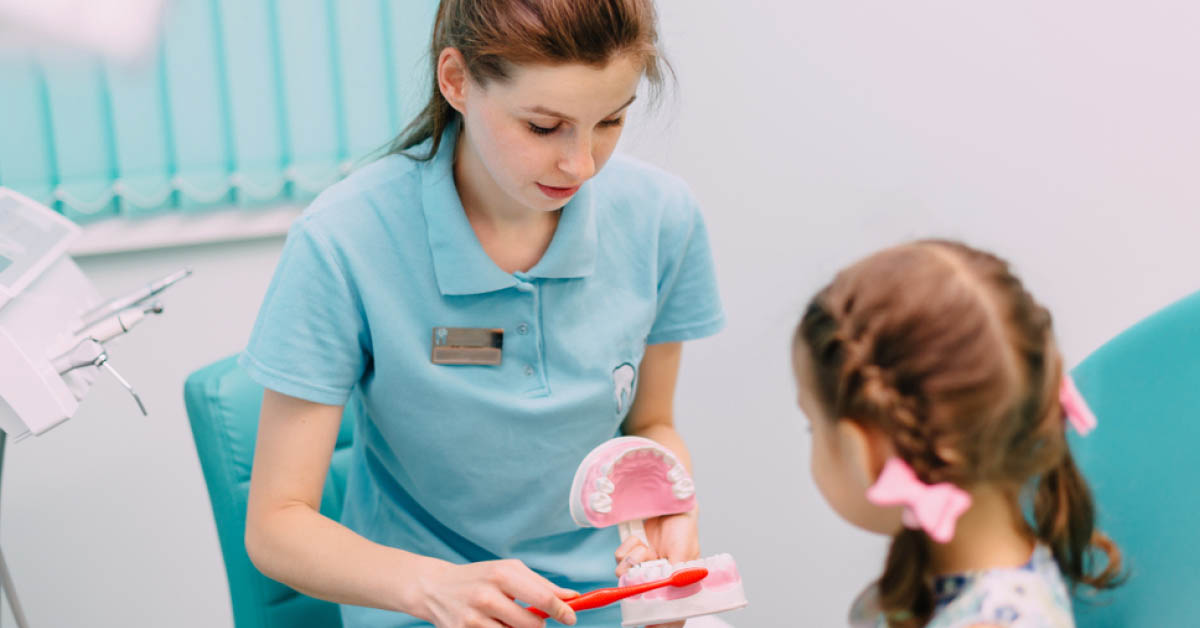 What Do Dental Assistants Do?
Dental Assistants perform a huge range of daily tasks:
You'll be involved in each patient's journey from the moment they pick up the phone to the moment they leave the practice.

Dental Assistants are often the first point of contact for new patients, and thus need to be highly qualified in customer service and customer engagement. You'll welcome patients and prepare them for dental procedures. This might involve getting their details and medical history, as well as advising them on specific things they need to do to prepare for any dental procedures.

You'll be handling phone enquiries and scheduling appointments. In some practices, you may also have to triage dental emergencies – which can be both stressful and exciting.

When a Dentist has an appointment coming up, you'll need to prepare the materials and equipment they'll require for that procedure. During the procedure itself, you may have to assist the Dentist by passing items to them and the patient.

You'll be responsible for the operation and maintenance of some very highly technical equipment, including digital imaging machines. You'll also have the opportunity to process dental radiographs (x-rays) and take care of a range of infection control protocols and cross-contamination procedures.
Not only do you need to manage administrative duties such as payments and scheduling, you also need to operate technical equipment, care for patients and prevent biological contamination – some pretty serious responsibilities.
Dentists cannot perform as well without a quality Dental Assistant as their 'right-hand man/woman'. Every professional needs someone by their side to keep things in order, both behind the scenes and center stage.
Top Traits of a Dental Assistant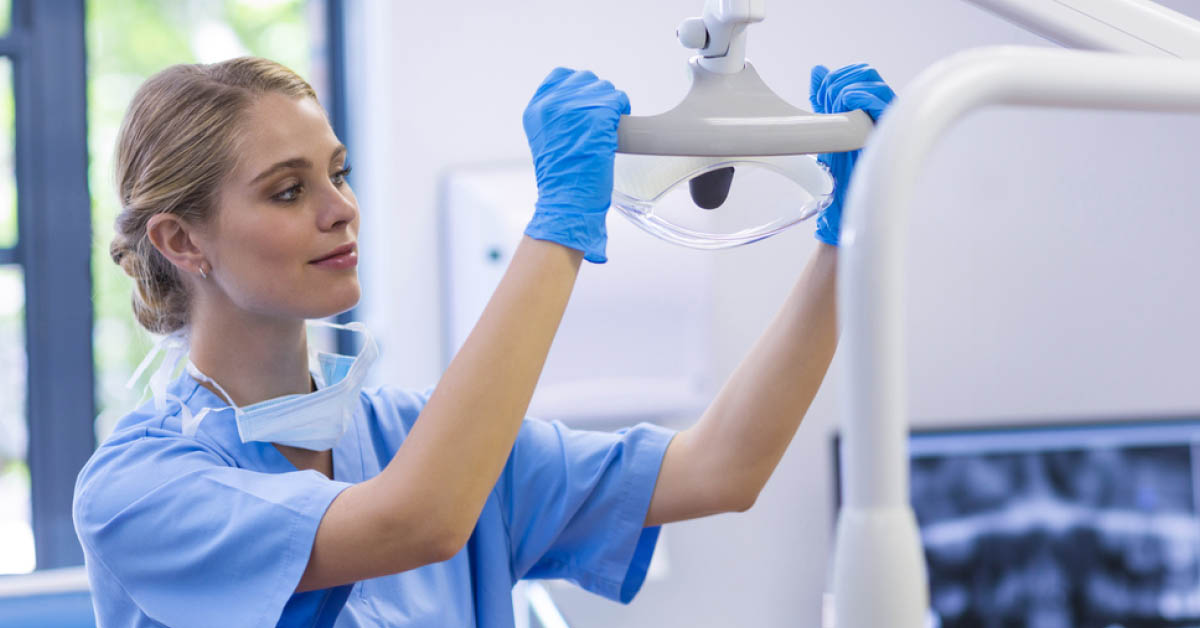 Understanding what makes a good Dental Assistant and what their job entails is more than you think! They play a pivotal support role within a dental practice and provide critical support for the services that the Dentists provide.
Care and Compassion
Patients can be nervous (or downright frightened) when they visit the dentist. In fact, research shows high dental fear affects around one in six adults and one in ten children in Australia. As a Dental Assistant, you'll need to be compassionate and empathetic toward patients and help make their experience as relaxing and comfortable as possible.
Great Communication Skills
While communication is key in any workplace, it's particularly important in a dental practice. You'll be required to speak to patients in person and over the phone on a daily basis, whether it be describing dental care instructions or answering questions about billing and insurance. You'll also be responsible for administrative duties such as recording patient details and maintaining patient records, where strong written communication skills are a must.
Attention to Detail
Great Dental Assistants have a detail-oriented personality and strong organisational skills. These qualities will allow you to stay one step ahead in a fast-paced dental office. From staying on top of patient schedules to ensuring dental equipment is properly sterilised and in its right place, an attention to detail will help keep things running smoothly.
Ability to Multitask
As one of the most diverse roles in a dentistry practice, Dental Assistathave a long list of responsibilities. You'll be required to help with dental procedures and administrative duties, so you'll have to be a pro at juggling multiple tasks under pressure.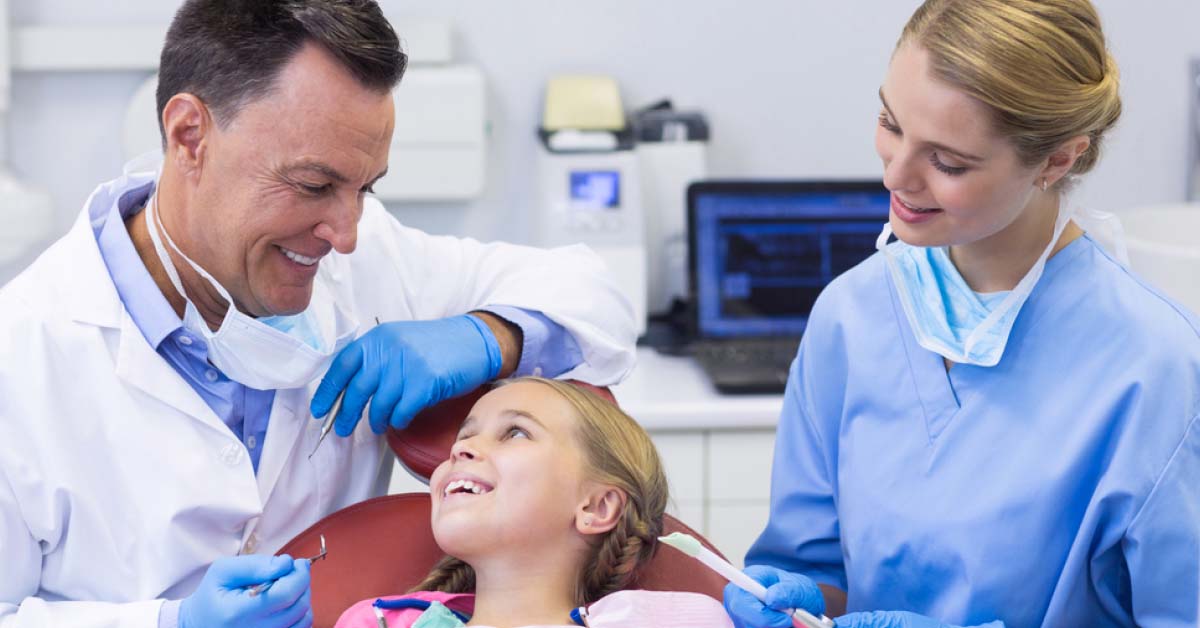 Where Can a Dental Assistant Work?
Getting a Dental Assistant qualification, such as a HLT35021 Certificate III in Dental Assisting, can open the doors to a huge range of job opportunities. Private practice is a common route for Dental Assistants. There are plenty of Dentists out there who seek to open their own small practice – and they all require the skills of competent Dental Assistants in order to be successful in their businesses.
Public health services that operate dental clinics in hospitals, schools and in the community are always on the lookout for new Dental Assistants. There is almost always a fairly significant demand for qualified Dental Assistants – particularly as populations keep growing.
Other government organisations, such as correctional services, the defence forces and aged care often require qualified Dental Assistants to work in their surgeries. If you like travelling, there are also a number of mobile dental clinics that do the rounds around outback Australia servicing rural clients who can't get access to a physical dentistry clinic.
There are also specialist practices, such as oral health therapists and oral hygienists. To get better roles in these businesses, you'll probably need a better qualification in order to progress your skillset to a higher level, such as a HLT45021 Certificate IV in Dental Assisting.
Requirements to Work as a Dental Assistant
Dental assisting is a hands-on role that involves being in close proximity to patients. This is why most practices will require you to have standard childhood vaccinations such as measles, mumps, and polio along with vaccinations for diseases such as influenza, hepatitis B and tetanus. You may also need to complete a criminal history check – although this isn't always required.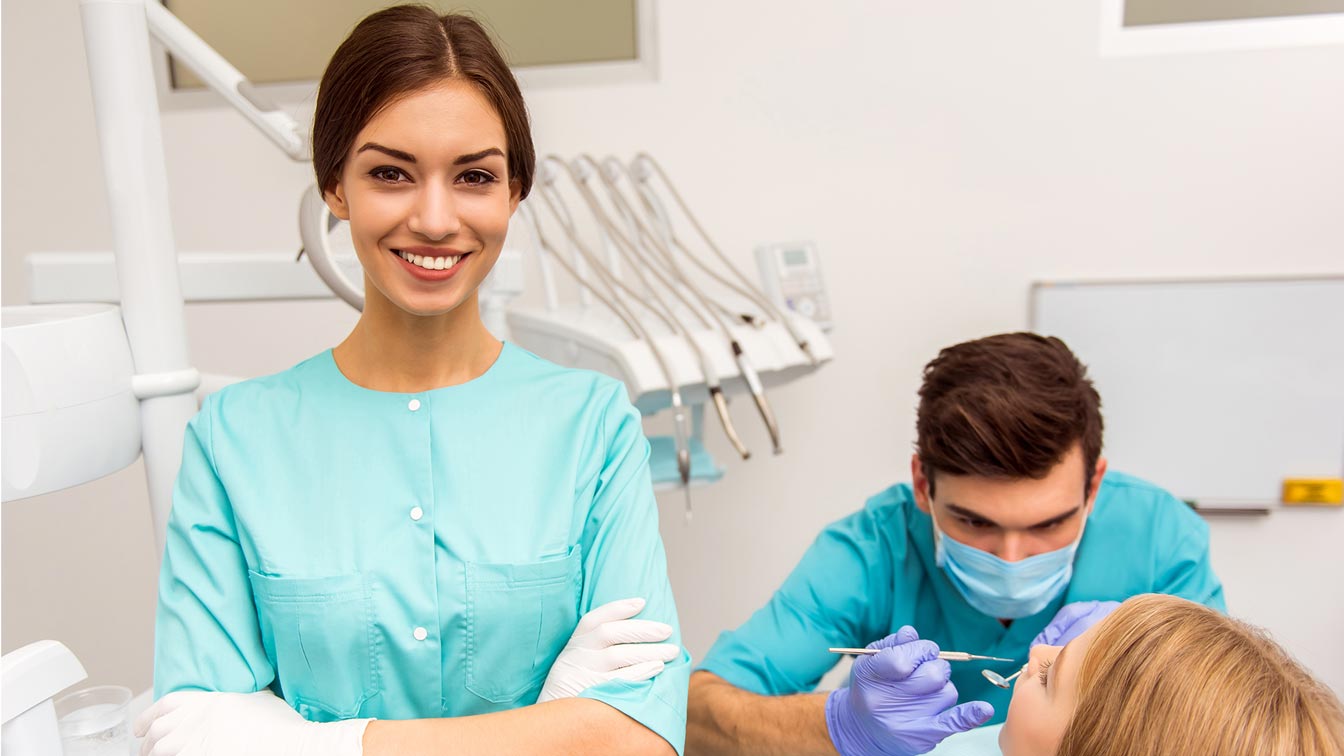 Dental Assistant Courses
While formal training isn't a requirement to be a Dental Assistant in Australia, vocational training is highly recommended to increase your job prospects in this competitive industry. If you want to be the best at what you do and stand out during a job search, you will need the right qualification.
A HLT35021 Certificate III in Dental Assisting if the perfect starting point as a Dental Assistant. It gives you the skills and knowledge you need to assist with oral health care procedures, comply with infection control policies and procedures, process reusable equipment in health work and participate in work health and safety processes. It also prepares you to assist with administration processes. This nationally recognised qualification involves both theory and practical components, including 300 hours of placement in a dental clinic of your choosing for invaluable real-world experience before graduating.
If your interested in progressing your skillset past a Certificate III in Dental Assisting Foundation Education also offer specialist qualifications including:
Dental Assistant Salary
A Dental Assistant's salary varies greatly depending on location, hiring company and your own qualifications. If you want to enter the higher tier of a Dental Assistant wage, you absolutely need to ensure you have the best possible qualifications.
When you're applying for a Dental Assistant role, make sure you understand whether it's part-time, full-time, or casual, and whether you'll be paid hourly or paid a salary. Also, get a good idea of the review procedures, so you know whether there's a chance of a salary increase after a year or two in the role.
Does a career as a dental assistant look appealing to you? Our range of Dental Assisting courses would be perfect for you! Kickstart your career in oral health and browse all our dental courses or call 1300 616 197 to speak to one of our Career Advisors today.