Playing an essential role in Australian classrooms, Education Support workers assist teachers by reinforcing the content taught in lessons while providing additional support to students where required. 
There's so many reasons why a role as a Teacher Aide is an incredible, rewarding career choice.
1. Great working hours 
As a Teacher Aide, your working hours and holidays will closely match the school's opening hours, making the work extremely family friendly with loads of time off for the fun stuff in life. 
2. Career advancement 
With the right qualification, you'll have the opportunity to progress your career in the direction you want to go. Start out as a Teacher Aide and if you choose, you could find yourself working with children with diverse needs. An Education Support qualification is also a great foundation for gaining a degree qualification and becoming a teacher down the track! 
3. No two days are the same 
With new activities, lessons and challenges each day, there's loads of variety to keep you motivated and inspired.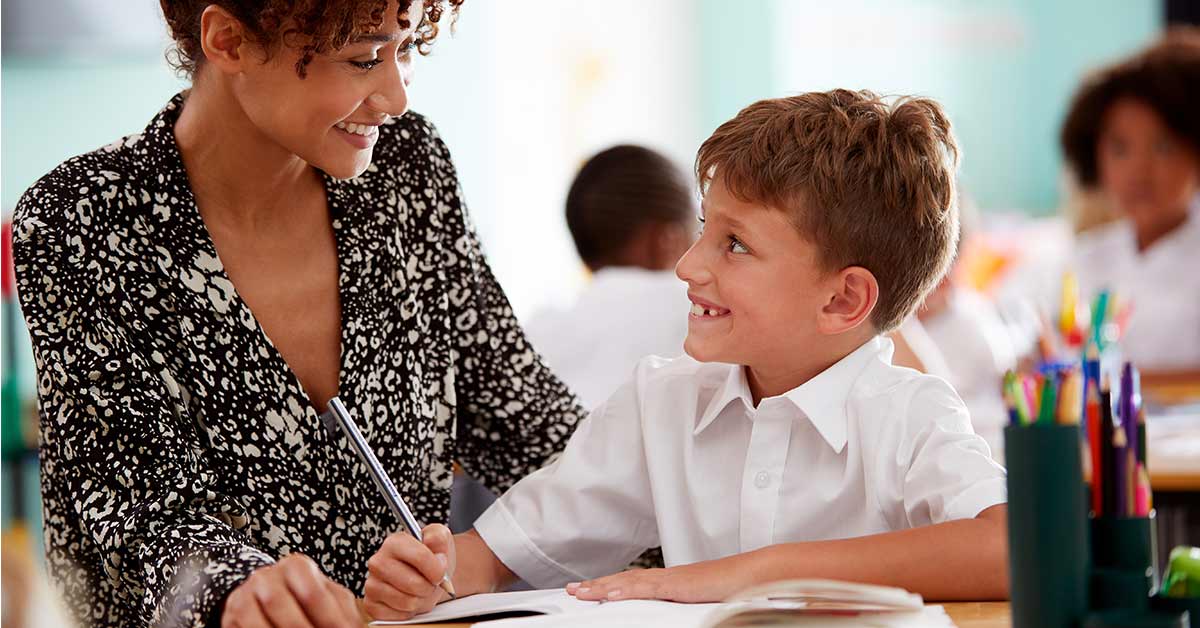 4. Supporting children's learning journeys
This job comes with the incredible reward of seeing children develop and thrive under your guidance, so you'll feel like all your hard work is for an amazing cause. 
5. Be part of your community 
Schools bring people together for a common cause. Working in one means you can gain a sense of belonging and connection to the pulse of your local community. 
6. Work with a dedicated team 
You'll join a community of staff, students and parents who are all moving mountains to ensure the best for the next generation – creating a supportive team environment of similar values and goals. 
7. Become a role model 
Working as a Teacher Aide means you'll get to use your life experience, empathy and wisdom to inspire kids who may need a little extra support and guidance in their education, so you'll feel like your work truly matters. 
8. The bonds you build 
People come in all different shapes and sizes, and spending your days learning about others, connecting with them and discovering what makes them unique means your work is never dull.  
9. Huge growth predicted 
You'll have plenty of work opportunities! The industry is always advancing, with a projected job growth of 17.4% over the next five years. 
10. Make your work interesting 
Got a passion for music? Or maybe you're fascinated by science? As a Teacher Aide, you can apply your interests and skills to motivate and engage students in the classroom.
Ready to become a qualified Teacher Aide?
Education Support qualifications are a critical first step to a successful career in the industry. If you're ready to get started as a Teacher Aide, get in touch with us, and unlock your full potential today!